Well, today is the last day for the GCC team to be in Nairobi. After a grueling week of ministry, a couple days of safari and debrief, and today's souvenir shopping, the team is going home. I can't believe it is over! It was a barrage of whirlwind days that slipped by faster than I ever thought possible! My grandiose schemes for updating this blog every day were clearly a bit off! Hmmm… Maybe next time 67 Americans come over to Nairobi for two weeks, I'll have more free time!
I won't write too much about what they did during their ministry week, because they'll be home to tell stories really soon! I guess I'll just share a few highlights.
On Wednesday, we worked at Mama Ngina Children's Home. Our team cut grass, washed clothes, cut potatoes, and played with orphan babies. These babies were so heart-breaking! They receive very little physical affection, and were actually reluctant to be held! I could see the GCC team having trouble playing with these babies. Each one was struggling with a mix of emotions – joy at the presence of such tiny little lives, confusion that babies could live the way these ones do, and rage that parents would simply abandon these children!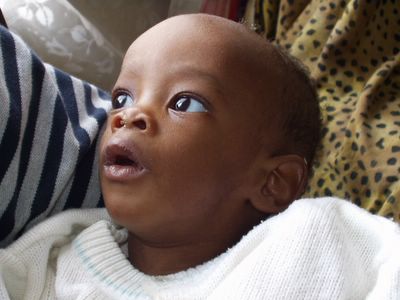 On Friday, our team visited a church in the Fuata Nyayo slum. Part of the experience included visiting congregation members in their homes. Having already had similar experiences, I was able to step back and watch the reactions of the GCC team as they witnessed extreme poverty for the first time. Visiting a slum is one of the most eye-opening things a person can do. Visiting a home in the slum and talking with fellow Christians living in poverty is a whole other matter. These students will never be the same!
This Tuesday, we arrived at Massai Mara to enjoy a few game drives and debrief sessions. The group talked and shared for two days, working through some of their experiences, processing the shocking things they saw, and simply sharing their hearts. It was an amazingly valuable time.
Though the animals were a little scarce at this time of year, we got a chance to see at least one of just about every kind (lions, giraffes, elephants, etc.). I was able to enjoy the company of my sister and parents while we did our game drives. Other than a one hour-long incident involving a lot of mud and several broken tow-cables, we had a really great time together (although I sure had a good time getting stuck in the mud)!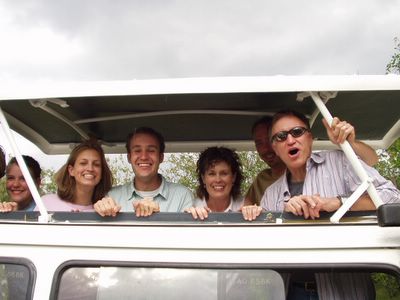 Well, that's about it for now. I will put much more information in my next Kenya Email Update (which will also be posted here). Right now, I look forward to spending a week with Chris Yonan, who will be staying in Nairobi until the 3rd! Later!